PROFESSIONAL.
PROMPT.
CLIENT FOCUSED.
Victoria Painters | Islanders' Choice Painting Co.
Islanders' Choice Painting Co: Professional House and Commercial Painters in Victoria BC
Islanders' Choice Painting provides quality, hassle free painting services to homeowners, general contractors, and our commercial clients.
What separates our painters in Victoria BC from the rest?
We believe that a successful painting company is built one satisfied customer at a time! From asking all of the right questions at the initial estimate, to delivering on our promises and ensuring each and every client is completely satisfied with our workmanship before moving on, our systemized approach to painting ensures that our clients have an amazing experience at every stage in the painting process.
100% Satisfaction Guarantee
If you aren't 100% satisfied with your paint job, we will come back and fix it for you—free of charge—until you are happy.
Excellent
Communication
Always know what's happening with your painting project.
Quality
Workmanship
Thorough preparation and quality painting. Always!
3 Year
Warranty
Our work is backed by a 3 year guarantee covering all labour and materials.
Upfront Pricing +
Detailed Proposal
We provide the most detailed written proposal in the industry with no hidden charges.
Fully
Insured
You are protected by $2,000,000 in liability insurance and Work Safe BC coverage for all workers.
We highly recommend Islanders' Choice Painting! They were the first company to come out and give us a quote, the most responsive throughout the estimate process, and patient with all of our questions. Evan's communications were quick, clear and professional and the quote was reasonable and fair. We really appreciated having a colour consultation included as part of the price! Brandon, our painter, was friendly, efficient and hard-working. He did a careful walk-through at the end with us so that no minor imperfections remained. We would definitely use Islanders' Choice again.
Evan and his team were very professional and did everything they said they would. They were easy to deal with and left nothing behind but a quality paint job.
Dasha Armstrong
2021-09-22
The team at Islanders' Choice did an amazing job painting the exterior of our house recently! The price was very reasonable, and the quality is as good as it gets. They arrived on time every day and were very efficient, finishing the job within a week. They also made sure to clean everything up, and did a walk around with us at the end to ensure nothing was missed. Couldn't recommend them enough!
We had interior paint done and this paint crew did a wonderful job. They fulfilled all promises, starting with Evan and his timely responses and quote for the job we needed done.The paint crew were very professional, reliable and did an excellent paint job. I would highly recommend them.
Our experience with Islander's Choice Painting has been both positive and satisfactory in every way. They have done 2 jobs for us, a full interior and a full exterior of a house. They are responsive, punctual, pleasant and responded immediately to any concerns or queries we had. I highly recommend this company and we are hiring them again to do the exterior of another house 😀 Thanks Islander's Choice for outstanding service!
We chose Islanders Choice Painting to paint the exterior of our house after seeing the great reviews online. Evan and his crew (Dave and Cody) were polite and courteous and did a great job. The price was very competitive and they were responsive to our changing needs. We were very happy with both the job and how we were treated and would highly recommend Islanders Choice Painting. Thank you Evan and crew!
Excellent experience with Brandon and Tanner (and Evan with last minute paint swatches). Great work, excellent site cleanup each night, polite, and professional. Would definitely recommend to anyone and would happily employ in the future!
We enjoyed contracting to Evan/Dave/Islanders' Choice Painting Company. Our relationship was friendly: they took pains to make sure they were clear on our needs and expectations; the overall 'intrusion' was minimal while we lived in the house (hardly even knew they were there); and we did a final walk-around to identify and finish a couple of modest 'touch-ups' before they were on their way. Would be glad to recommend them to others. 🙂
I had a great experience with Evan and Ben painting the gables and exterior doors of my home. They were professional, punctual, tidy and organized. Excellent communication with Evan from getting the quote to the end of the job. They did a fantastic job and I highly recommend them.
Susan GardinerI made my original choice based on the reviews I had read and can now say, they warranted every good review. Evan and Ben were courteous, on time, efficient and thorough. The prep work was extremely well done making the finished product look great. I would not hesitate to recommend them to anyone who values excellent workmanship at a competitive price.
Residential and Commercial Painting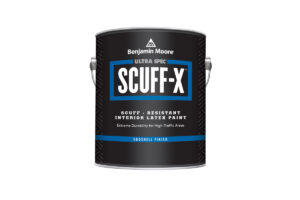 Interior Painting
Our team is always looking out for the best new product, and we love to share our recommendations for our favourite paints and tools with our customers. Below is our review of the Benjamin Moore SCUFF-X line – a product designed specifically with business owners and commercial spaces in mind. The Benjamin Moore SCUFF-X product
Read More »
Exterior Painting
Stucco exteriors are durable, long lasting, and add a certain aesthetic to any building. When it comes time to refresh your stucco exterior with a new coat of paint, you'll want to make sure you are using a high quality product that will provide weather resistance and a crisp look for many years. If you
Read More »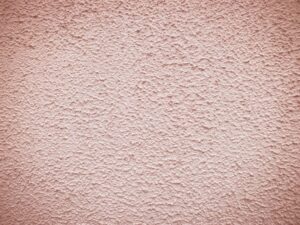 Exterior Painting
Is the exterior of your home covered in a stucco coating? Stucco is a durable and long lasting material that can add a certain aesthetic quality to any home. But like any other exterior siding, stucco can fade and chip over time, causing it to look less than attractive. If the stucco on your home
Read More »
Follow Us On Social Media To See Our Latest Projects and Promotions!