PROFESSIONAL.
PROMPT.
CLIENT FOCUSED.
Victoria Painters | Islanders' Choice Painting Co.
Islanders' Choice Painting Co: Professional House and Commercial Painters in Victoria BC
Islanders' Choice Painting provides quality, hassle free painting services to homeowners, general contractors, and our commercial clients.
What separates our painters in Victoria BC from the rest?
We believe that a successful painting company is built one satisfied customer at a time! From asking all of the right questions at the initial estimate, to delivering on our promises and ensuring each and every client is completely satisfied with our workmanship before moving on, our systemized approach to painting ensures that our clients have an amazing experience at every stage in the painting process.
100% Satisfaction Guarantee
If you aren't 100% satisfied with your paint job, we will come back and fix it for you—free of charge—until you are happy.
Excellent
Communication
Always know what's happening with your painting project.
Quality
Workmanship
Thorough preparation and quality painting. Always!
3 Year
Warranty
Our work is backed by a 3 year guarantee covering all labour and materials.
Upfront Pricing +
Detailed Proposal
We provide the most detailed written proposal in the industry with no hidden charges.
Fully
Insured
You are protected by $2,000,000 in liability insurance and Work Safe BC coverage for all workers.
Jason and Deborah Boyd
2022-06-10
Very satisfied with the job, both from a quality perspective and effort/dedication. Specifically, Cody, the supervisor went above and beyond to make sure any issues were addressed. Very responsive and accommodating. Top of the list for painting companies in my books!
Our strata corporation recently chose Islanders' Choice to paint the exterior of our 1980's four story, 12 unit complex. Owner/project managers Evan and David offered a thorough estimate process including a site visit, and a clearly written proposal with appropriate detail and competitive pricing. They answered all of our questions in a professional manner and communicated on a timely basis throughout the project.Cody and his painting team, Tanner and Ben, were all excellent to work with. They were punctual, polite, respectful and very hard working. They stayed in touch and welcomed our feedback. They were competent, did a careful clean up, and provided a finished product of high quality.We are very pleased with the job and would not hesitate to recommend the Islanders' Choice painting team for any similar projects in the future.
Cody is friendly, he did a great job. Thank you!
The exterior wood-trim surrounding my doors and windows were in dire need of a fresh coat of paint which prompted me to do an online search for painters in my area with good reviews. Of the few who responded I was most impressed with Islander's Choice due to their professional approach, friendly manner and reasonable rates. Owner's Evan and David were both proficient in furnishing me with answers to my questions about the project in general, WCB coverage, liability insurance, paint sheens, etc. and need to be complimented for providing me with a competent painter such as Mikey, who was an absolute pleasure to work with considering his cheerful manner, punctuality, enthusiasm for the job, and careful and meticulous workmanship. I will definitely recommend Islander's Choice Painters to friends, neighbours, relatives and others.
We are very happy we chose Islander's Choice to paint the exterior of our home. From start to finish, the owners and our crew were professional, courteous, easy to work with, and excellent communicators. We liked having a free color consultation which helped us design the color palette for our home. That is a really nice "extra" to have. Evan, Dave and our outstanding crew of Dylan and Shileen were so pleasant, fun to be around, and genuinely really, really nice people! Their work quality was meticulous and of the highest standard. We would not hesitate to recommend Islander's Choice to anyone wanting the best! Thanks!
Noubahar Hasnain
2022-05-16
My partner and I chose Islanders' Choice to repaint the interior of our recently purchased condo unit after reading the numerous positive reviews. Needless to say, we were not disappointed! Although we had a tight timeline (and budget) in mind, this was not a problem for Evan and David's team. They were quick to respond to our emails/texts and the proposal process was efficient and detailed. Once we signed the proposal, the team got to work and Dave kept us updated the entire time. The final walk-through took less than 10 minutes because there wasn't much to point out. We would highly recommend this team!
Great team, great service and great finished product. Very happy with my interior and exterior painting. I would use them again, no doubt. An impressive local company all around.
Lauren Matheson
2022-04-25
Islanders' Choice was professional and meticulous. They were thorough and checked in with me to make sure that everything looked perfect before finishing up.
We really appreciated the job done and the willingness to respond to what we wanted done how we wanted it. Friendly and courteous workers. We love how our house looks.
Residential and Commercial Painting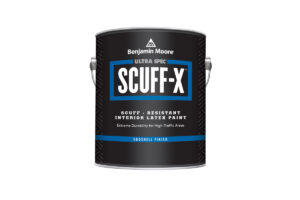 Interior Painting
Our team is always looking out for the best new product, and we love to share our recommendations for our favourite paints and tools with our customers. Below is our review of the Benjamin Moore SCUFF-X line – a product designed specifically with business owners and commercial spaces in mind. The Benjamin Moore SCUFF-X product
Read More »
Exterior Painting
Stucco exteriors are durable, long lasting, and add a certain aesthetic to any building. When it comes time to refresh your stucco exterior with a new coat of paint, you'll want to make sure you are using a high quality product that will provide weather resistance and a crisp look for many years. If you
Read More »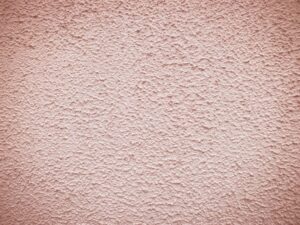 Exterior Painting
Is the exterior of your home covered in a stucco coating? Stucco is a durable and long lasting material that can add a certain aesthetic quality to any home. But like any other exterior siding, stucco can fade and chip over time, causing it to look less than attractive. If the stucco on your home
Read More »
Follow Us On Social Media To See Our Latest Projects and Promotions!