ISLANDERS' CHOICE PAINTING CO.
Trusted Painters in Victoria BC
Islanders' Choice Painting
What separates our painters in Victoria BC from the rest?
We believe that a successful painting company is built one satisfied customer at a time! That's why we take the utmost care to ensure our customers have an amazing experience at every stage in the painting process, from the asking all of the right questions at the initial estimate and providing the most detailed proposal in the industry, to delivering on our promises and ensuring each and every client is completely satisfied with our workmanship before moving on to our next project.
100% Satisfaction Guarantee
If you aren't 100% satisfied with your paint job, we will come back and fix it for you—free of charge—until you are happy.
Reasons To Choose Islanders' Choice Painting
Excellent
Communication
Always know what's happening with your painting project.
Quality
Workmanship
Thorough preparation and quality painting. Always!
3 Year
Warranty
Our work is backed by a 3 year guarantee covering all labour and materials.
Upfront Pricing +
Detailed Proposal
We provide the most detailed written proposal in the industry with no hidden charges.
Fully
Insured
You are protected by $2,000,000 in liability insurance and Work Safe BC coverage for all workers.
Milton Schlosser
Via Google Reviews
We were more than pleased with Evan and his team. Evan is a gem to deal--professional, polite, no games. He also quoted us a fair, competitive price. He responds to your queries in timely fashion and, when necessary, anticipates issues such as weather, etc. We very much appreciated chatting with a colour consultant prior to the painting--he provided this service as part of the price. The team that painted were professional, polite, and easy to converse with--they answered our questions directly and respectfully.
Alea Koivula
Via Google Reviews
I had such a great experience with Islander's Choice Painting. Evan runs his business with integrity, efficiency and professionalism. All of his guys from start to finish (Brody-power washing, Mike & Aiden-prep and paint) were so friendly. They took the time to introduce themselves and did fabulous work. No detail was missed and they went over their work with a fine tooth comb to ensure it was done right. The work we required was extensive (2 storey large stucco exterior paint job and a large deck re-stain) but Evan and his team tackled it without any delays. Islanders' Choice was the most competitive quote we received and they exceeded all of my expectations! I have no hesitation giving them referrals!
Doug Thompson
Via Google Reviews
Islanders' Choice Painting did a quality and timely job on my condo interior. I called 3 other painting companies and only heard back from one, and Islanders' Choice had almost completed the job before their competition even returned my call. Excellent service.
Ray and Tani Shipka
Via Google Reviews
Reasonable price, quality work, personable employees. We had the entire exterior of our home painted, and are very happy with the results. We have no hesitation in recommending Islanders' Choice Painting Company.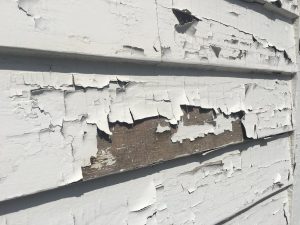 Paint Tips
HOW OFTEN SHOULD YOU PAINT? We often hear about rough guidelines dictating how often to paint your home's exterior, but there are number of factors that influence the longevity of a paint job: The substrate you are painting: wood, fiber cement, stucco, et cetera. The condition of the substrate you are painting…paint will last far
Read More »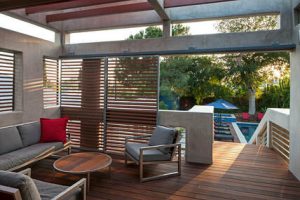 Deck Staining
Deck Staining & Maintenance Tips How to best care for your deck so you'll be able to enjoy your outdoor living space for years to come. Decks are a popular, low cost way to add living space to your home and provide a place to enjoy the outdoors, while relaxing and entertaining guests. However, people
Read More »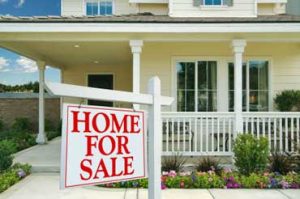 Paint Tips
The Best Paint Colours for Selling a House Typically, when choosing paint colors you want to choose colors that align with you personal style and personality. However, when selling your home it's important to choose colors that appeal to the masses. It would be challenging to find a buyer that shares your appreciation for neon
Read More »
Follow Us On Social Media To See Our Latest Projects and Promotions!